Attention Dads… Consistency Compounds Your Fitness Results.
The more consistent your workouts, the more your results compound over time. The key to consistency is making sure you have convenient options to get in great workouts when schedules get busy with family and work.
RBT is your Anytime, Anywhere, Anybody workout solution.
These 7 workouts will confirm that. Remember…each of these workouts consist of alternating between 2 exercises. You pick the work interval, rest interval and number of sets of each exercise per round.
Here is my suggestions:
Beginner:  30-sec of work followed by 30-sec of rest x 6 sets of each exercise
Intermediate: 40-sec of work followed by 20-sec of rest x 6 sets of each exercise
Advanced: 50-sec of work followed by 10-sec of rest x 6 sets of each exercise

Band Workouts for Dads: Workouts# 1-7
In Part 1 of my 21 Band Workouts for Dads series we hit the total body with these 7 -12 Minute workouts:
Bilateral Chest Press – Squat Pull
Alternating Side Core Step Right and Left
Bentover Press – Lat Pulls
Split Squat Left and Right
Curls – Overhead Triceps Press
Step Curls – Drop Step Back Triceps
Muscle Press – Front Squat
---
Dads, Keep the Results Coming… Workout Anytime, Anywhere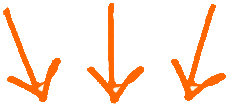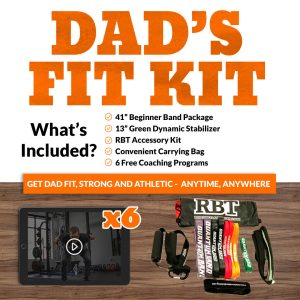 $330.00  $149.99
Limited Time Offer!!
 *******************************************