A

Band Gym Minute with
Your Host Dave "The Band Man"

®

Schmitz
Band expert Dave Schmitz… aka The Band Man® each week coaches up Band Gym Members by providing them with helpful resistance band training tips, workouts and program modifications to use in their weekly workout routines immediately. Consider Joining The Band Gym today and let Dave become your personal Resistance Band Training Coach every week. Click on Graphic to the Right to Learn More.
Today's Episode – CHOOSING THE RIGHT BANDS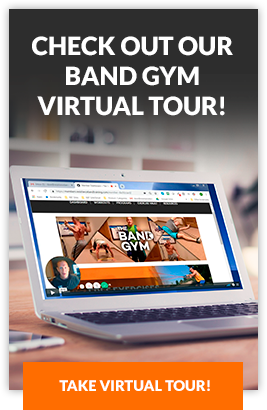 View past episodes of A Band Gym Minute: