RBT is Versatile and Cost Effective
RBT can fit into any exercise budget which makes it not only the most versatile but also the most cost effective training system.
Even though in general RBT is a very cost effective way to workout, it still requires having to purchase, at the very least a band or two. It also can be a little confusing when it comes to determining which bands you should purchase so you don't buy something that ends up collecting dust.
To help out I decided to share 3 low budget band training options.
Low Budget Band Training Options
Option #1
Purchase a Dynamic Stabilizer and create hip stabilization – cardio workouts that are easily done anywhere.
Approximate Minimal Cost – $15
10 Butt-Gut Dynamic Stabilizer Exercises

Want a Done-For-You training resource?
Option 2
Purchase a Single 41″ Quantum Band and begin doing Attachment Free Single Band Training Workouts.
The challenge with choosing 1 band to train everything is difficult because different exercises require different levels of resistance. My suggestion is to consider getting at least 2 if not 3 different levels of resistance to make sure you can optimize every exercise.
Estimated Minimal Cost – $22
16 Band Exercises to Master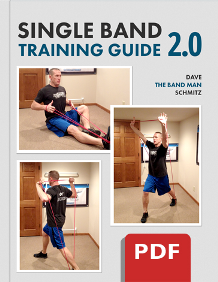 Want a Done-For-You Workout resource that gives you over 100 workouts you can do with 1 band and no attachments?
Option 3
Purchase a pair of 41′ Bands, Dynamic Stabilizer and an Accessory Kit. This package will provide you with the ability to do all bilaterally attached training, attachment free training and Dynamic Stabilizer training. The key is making sure you choose the correct level of 41″ bands.
Approximate Minimal Cost – $65
10 Attached Exercises to Master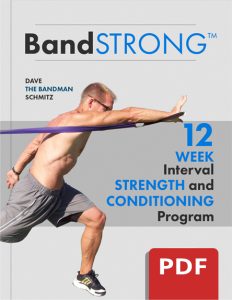 The best resource for this package would be the Newly Revised BandSTRONG 12 Week Program.
This 48 Workout program will utilize this entire package.
Again to optimize your workouts, choosing at least 2 pair of bands would be recommended.
---
Not sure which is the best option for you??
Let Dave customize a package for you