Your Travel Gym Solution
Traveling is Not an Excuse to Miss a Workout
Traveling for business or pleasure can make it difficult to get in your workout. However, part of the issue is your fitness routine and habits. Here are 3 things you need to change about your workout routine to make working out anywhere, including on the road easier.
1. Don't rely on a gym to workout
I find it difficult and expensive to find a gym to workout in when I travel. Hotel gyms are typically the size of a closet and have minimal to no equipment. Finding a gym nearby to provide you with more equipment options comes with logistic issues like fitting it into a schedule as well as finding transportation.
Suggestion: Make sure your weekly workout routine uses some type of equipment that can easily travel with you. Body -weight  and Quantum Bands would be your best go-to. You can create 100's of workouts anywhere, anytime with these two fitness options.
2. Don't make workouts complex
Staying on plan is important in reaching your fitness goals.  Fortunately there are a lot of ways to achieve your goals. Too often, people get dialed into working out one specific way, following one specific program that uses specific types of equipment.  As a result they become to dependent on specific equipment which leads to missed workouts when that equipment is not accessible.
Suggestion: Working out doesn't have to be complex. Make sure you have 3 to 4 simple go-to workouts you have built into your phone using the Seconds Pro App that you have tested out at home. By having these convenient automated workouts at your finger tips, it eliminates having to figure out what you are going to do time or equipment is limited.
---
Get Over 100 Simple Anywhere – Anytime
One Band Workouts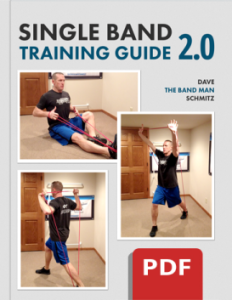 ---
3. Traveling is a great time to change things up
Being to regimented in your fitness routine doesn't allow you adapt to the different surroundings that come with traveling. As I noted earlier, there are several ways to achieve your fitness goals. Traveling can  be looked upon as a time to try out new workout intervals, programs and equipment. I very often discover new workout ideas that I would not have attempted if I was at home.
Suggestion: When training at home, build in a flex day workout that allows you to train in different locations, doing different types of workouts.. If you use rep-based sets, use time-based sets. If you do long interval runs, do short interval sprinting or incline training. If you do 60 second sets do 15 second sets with a 5 second rest 3 time.   If you only lift weights, do all band workouts once a week. The body is adaptive, so a dramatic change in your workout is not a bad thing.  Doing significant changes in a program will create some very positive unexpected results.
Building a Versatile Travel Fitness Kit
What do you need in your Travel Fitness Kit??
Regardless of the distance or location, this is what you should have in your  Gym -to – Go Travel Fitness Kit.
Shaker Bottle
Having your own shaker bottle can serve as your water bottle and a way to create a quick post workout shakes. Having your own water source allows you to eliminate one less workout issue as well as potential meal issue.
Cyclone Shaker Bottle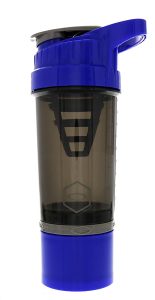 2 or 3 Resistance Bands
Body weight  exercises are great but can be boring as well as limited. Having 2  or 3  different resistance levels of bands is easy to transport and allows you to simulate any exercise anywhere. Combining bands  with body weight exercises allows you to create 100's of workout options.
Quantum Single Bands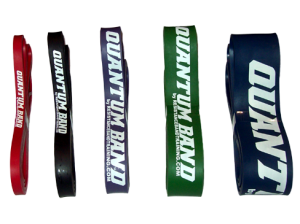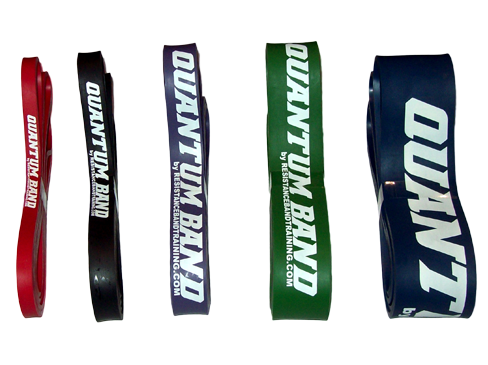 Phone with Wireless Headset
Having your phone with a wireless headset provides you with exactly what you need to automate a workout using the Seconds Pro App. When we talk about keeping workouts simple, there is no better way to simplify a workout than to have everything programmed into your phone ready to go. Seconds Pro allows you to do that.
Inexpensive and Lightweight Wireless Headset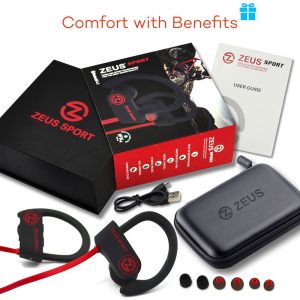 String Back Pack
Bringing along a simple string back pack allows you to quickly grab everything you need to go and workout anywhere. This eliminates forgetting something and having to go back to the room which takes away from your allotted exercise time. Often when I travel my family is with me or I share a room with a work colleague. To avoid bothering them in the early morning I have everything ready in my string backpack so all I do is dress and go.
Lightweight String Backpack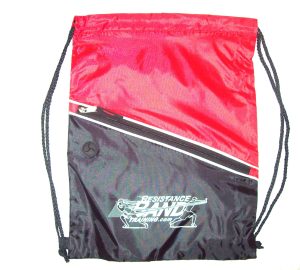 ---
Get everything you need in this one simple but extremely versatile Travel Training Package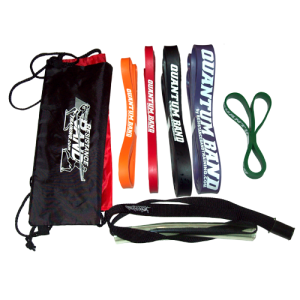 Gym-to-Go Kit Comes With:
Four 41″ Bands with over 150 lbs of resistance
One 13″ Dynamic Stabilizer Band to perform unlimited hip activation and small space cardio drills
One Sport Training Bag with a secure front zip pocket for phone, headset, wallet, and keys
One Band Utility Strap to attach bands to a door or any stable structure
RBT Travel Trainer E-Guide
Attachment Free Single Band Training 2.0 E-Guide
Dynamic Stabilizer E-Guide