Home Gym
Build Your Own Home Band Gym and  Take Total Control of Your Fitness when Life Gets Crazy
NO More Having to Travel to the Gym 
NO More Waiting for Equipment 
NO more having to modify your Workout Plan due to crowds
NO More Dealing with Social Distance concerns
NO More Monthly Membership Payment
Imagine having Your Own Home Gym with the Ability to Train Anytime Anywhere doing Any Exercise or Workout You Want. 
That's  exactly what you have when you build Your Own Home Band Gym.
How to Choose Your Home Band Gym Equipment
Remember a Home Band Gym can be as simple or complex as you want it to be.  The more complex the more training versatility.  However you don't have to have everything initially.  Choosing the best bands will come down to:
Your training goals
Your present strength and fitness level
What types of RBT exercises and programs you want to be able to do
Clicking on the Band Information Chart will provide you individual band resistance,  recommended usage for each band and pricing for all 13″, 41″  and 73″ bands.
Here are some simple guidelines to help you with your decision
Which 41″ Bands???
Best bands for low age related strength 
Orange – Yellow – Red
Best bands for average age related strength
Orange – Yellow – Red – Black
Best bands for average to above average age related strength
Yellow -Red-Black-Purple
Best bands strong age related individuals
Red-Black-Purple – Green
Which 13″ Bands???
Green Dynamic Stabilizer Band is by far the most versatile resistance level
Black Dynamic Stabilizer Band is recommended only if for those that have above average squat strength and train lower body strength aggressively
Hip Bands are similar to the the Dynamic Stabilizer Bands.  Their increased width provides an added level of comfort for those that find 100% latex bands irritating to their skin.
Why Buy a Pair of Similar Size Bands???
Having 2 similar size bands or a pair of bands is needed if you want to link bands together for locomotion training or you want to do bilateral upper body attached band  strength training using the most efficient band setup.
Which Accessories Are Needed???
Training handles – They are important if you want to do attached upper body exercises and if you have problems gripping or want a stable structure to grip when working out.
Link Strap – Needed if you want to do attached locomotion training.
Band Utility Strap – Needed if you plan to do attached band training and need to hook into a door or onto a sturdy structure that could cut your bands.
The BAR – Purchase The BAR only if you have an established area you will be training in.
Accessory Kit – Provides with everything you need to do both attached and attachment free resistance band training
Why go with a Package vs. Individual Bands
Purchasing a band package will instantly save you 5% on the retail price.  Plus some package include specific training resources.
Free  Coaching and Training for all RBT Customers 
As an RBT Customers you will receive FREE access to The Band Gym  where we provide you access to the following free resources.
Instructions on how to use all accessories
8 Session RBT Mini Course – How to Train with Bands The Right Way
8 Printable workout posters
 Access to several Band Gym Minute coaching sessions
 Complete FAQ page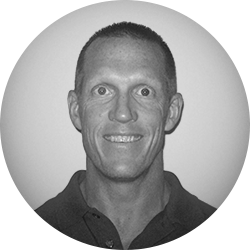 Dave Schmitz – Creator of Resistancebandtraining.com
PS… If you have any questions, don't hesitate emailing Dave at Dave@resistancebandtraining.com.  He answers all his own emails so you will get Dave.
Mix and Match! Choose the Bands and Accessories that best fit YOU and YOUR Home Band Gym Needs.
Showing all 14 results