Description
Quick 4 Minute Band Workouts Anyone can Do Anywhere, Anytime at Any Intensity
4-G Finisher Band Workouts are the fastest and most efficient way to Get Better with Bands. 
4-G Finishers are quick efficient band workouts that utilize a very simple 15-5 interval program design that is easily understood by any fitness enthusiasts regardless their band training experience. The 15-sec on 5-sec rest band training  format requires minimal space, a single band and allows you to focus on only 1 or 2 exercises at a time.
 4-G Finishers can be used to:
 Burn extra calories
 Get in a quick 4 minute workout anywhere
 Attack specific problem areas like hips and abs
  Attack specific movements or muscles that are weak due to injury
 Warm up specific body regions for specific workout routines
  Build complete workouts by combining several finisher together
 Learn and strength specific resistance band exercises
View an Example of a 4-G Finisher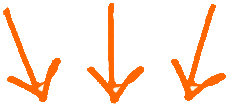 As an added Bonus Get Dave's  Favorite 12 Done-For-YOU  4-G Finishers Instantly with purchase!!