Discover How to Create a Healthier YOU and Take Your Golf Game to a New Level  of Performance with RBT Golf Training!
Dear fellow golfer,
It's no secret that regular exercise and strength training will help you build a more robust and powerful golf swing, but how? What should you be doing? Where should you start?
Successful training for golf performance and longevity needs to be much more than just lifting weights which is why we are excited to announce the launching of RBT Golf Training.
RBT Golf Training will:
Improve hip, shoulder and mid-spine mobility as it relates to your golf swing

Eliminate nagging aches and pains that are keeping you from the course

Increase total body swing strength and power 

Boost your 18 hole energy and stamina

Make exercising for golf  convenient, joint friendly and hassle free

Spend less time training and more time playing

Create a healthier YOU
Welcome to RBT Golf Training
LET'S GET STARTED…
Join Carter and I each week by subscribing to the RBT Golf Training Weekly Newsletter which will come to you twice a week.  It's FREE, and whether your handicap is 2 or 18, we know we can help you get better on the course.
PLUS to get you started, you'll get instant access to our Guide to Getting RBT Golf Fit in Under 30 Minutes. This guide was created with your game and busy life in mind and allows you to build hundreds of 30-minute workouts designed to transfer to your game.  
Sign up Below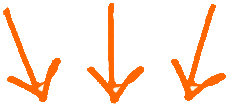 Our RBT Golf Training Mission
"Empowering health and performance in the pursuit of improving your golf success and longevity" 
Discover How to Increase Your Golf Strength, Power and Mobility while Simultaneously Building a Body that Looks, Feels and Moves It's Best On and Off the Course. Get all the equipment you need to Train Anytime, Anywhere while following a Done-for-You training program that is PGA proven and fits how golfers should be working out. Learn more.