Thunderbands
Bring the Thunder to your next  Home  Gym Workout!!
The 73 " Thunder band  is the best "One Band Trains All" option for high school and college age athletes as well as athletically mind adults that want to train for both fitness and performance using a more aggressive attached band training approach in their Home Band Gym.  
To Learn More Download Dave's Newly Revised 20-Page Thunder Band Training E-Guide and learn 50+ Exercise,  20+ Done-for-You Workouts and helpful video training tutorials.
 

Thunder Band Fitness and Performance Manual

  
Make your Home Band Gym both a fitness and performance training center by adding in a Thunder Band.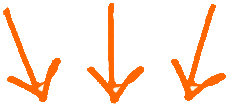 Showing all 3 results